Let me just say this….. if you have a secret cock sucking or cum eating fetish then I want to teach you to be the perfect phone sex sissy boy. I'm Brandy and there is nothing that I won't do to help you indulge in your favorite telephone topic.
One of my very favorite callers – I will call him "V" to keep his identity discreet – calls me when he is feeling particularly hungry for cock. He likes it when he can share his favorite addiction or should I say adDICKtion with me.
I think "V" was a little shy when he first began calling me. It took him a while to come out and tell me what he really liked…. big fat cock…. but once his secret was out, it was hard to hold him back.
"V" is a cock sucking, cum eating, sissy phone sex lover and nothing is hotter than hearing him cum while he imagines being on his knees with a huge cock in his mouth. Sometimes he even wants me to bend him over and give him two cocks at once…. one in his sissy faggot mouth and one in his sweet, tight, sissy ass.

"V" always comes really hard when we share a sissy phone sex call together and believe me when I say that our calls are always smoking hot!
"V" isn't the only caller who enjoys cock sucking, cum eating, sissy or even cuckold fantasies. There are lots of guys who share these fantasies and there are many different ways that they can be shared on the phone. Especially when you are able to connect with an intelligent and experienced woman like me.
Pick up the phone and call me for a phone sex adventure where anything goes, all the time!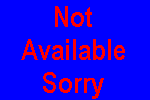 BRANDY – 1-888-678-4809
$2.00 per minute – 10 minute minimum
Please have your credit card ready when you call.
Charges will appear as: WEB-TOKENS
Email Me: Brandy@thephonesexshop.com
_____________________________________________________________