I was out working in the back yard and had this feeling that I was being watched.  I kept looking over my shoulder but couldn't actually see anybody, I just sort of felt it, you know? After a little while I happened to look up at the house next door to mine and sure enough, in the bedroom window, I saw the college aged boy next door standing in his bedroom window, staring at me, and I could tell that his hand was wrapped around his cock by the position he was standing in.  As soon as I made eye contact with him, he quickly moved away from the window… he had been caught!  Wouldn't he turn ten shades of red if he knew that I am a phone sex MILF who turns guys just like him into my personal play toys?
I think I'm going to wait for his parents to leave the house and then I will ring the doorbell and ask him to come over to my place.  I will tell him that I need some help with something upstairs. Of course I won't mention that I saw him staring at me through the window.  No, I intend to make him feel completely comfortable while he is at my place, leading him to believe that I had no idea that he had been jerking off while watching me bend over in my tight shorts and revealing tank top while working in the yard.
I want to seduce him, slowly and sensually, showing him what an experienced phone sex MILF is made of.  In other words, I want to rock his world. Ha!
I'm sure he has fantasies about being with a mature woman, a mommy type.  Maybe he even has fantasies about being with his own mother.  Who knows?  Maybe he sniffs her panties or jerks off into them when he is alone and horny.  I want to sit right on his face and grind my panty covered pussy against his nose while he strokes vigorously for me. I will teach this horny stud how to please a phone sex mommy in all the right ways.
Wouldn't you like to be the boy next door who gets caught?  Wouldn't you love for me to teach YOU a lesson or two?
I want to give you a call to remember – whether it is erotic and sensual or kinky and extreme.  Anything goes when you dial my line to play!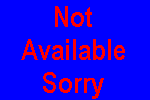 Brandy – 1-888-678-4809
$2.00 per minute – 10 minute minimum
Please have your credit card ready when you call.
Charges will appear as:  WEB-TOKENS
Email Me:  Brandy@thephonesexshop.com