Dial Me Direct:  1-888-678-4809
$2.00 per minute – 10 minute minimum
Please have your credit card ready when you call.
Charges will appear as:  WEB-TOKENS
Email Me:  Brandy@thephonesexshop.com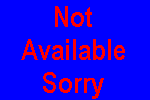 ________________________________________________________
I've always been the flirty type, easy to talk to and totally open minded.  Being a phone sex playmate has suited me well because I love talking to men about all of the things that turn them on the most.  I'm an anything goes girl so there are no limits to the subjects we can share together.
It can be truly satisfying to find a woman who can connect with you, bringing your wildest and most taboo fantasies to life, verbally, by going into the most graphic detail.  I will make you feel like you are right here beside me as we explore your favorite fantasy or fetish together and I know you're going to love every minute of our call.
If you're looking for an intelligent phone sex mommy for your incest fantasy needs, one who can visually, mentally and physically stimulate you in every way imaginable then I'm your lady.  I love mommy/son role play and age play fantasies and I am equally comfortable being a sensual mommy or an extreme, dominant mommy or MILF.   It's your choice!
I also happen to love a good cuckold call.  It doesn't matter if you just fantasize about being a cuckold or if you are actually living the lifestyle, I would love to talk with you, in depth, about your favorite fetish.  There are so many different ways to enjoy cuckolding experiences….. from forced cream pie eating to cock sucking and cum eating and maybe even a submissive husband who lives to serve his wife's lover.  It is all good with me!
Are you a sissy boy who craves the feel of women's panties or lingerie?  Do you get off on pleasuring men either through oral or anal stimulation?  Maybe you dream of being on your knees in the middle of a jerk circle or at the local adult bookstore, in front of a glory hole.  Whatever type of sissification experience you crave, I will be happy to guide you through your journey.
Put your cock into my very capable and experienced hands and give me a call today!  You won't regret it!